Posted on: November 21, 2023, 10:06h. 
Last updated on: November 21, 2023, 10:15h.
Officials with the United Nations (UN) Human Rights Office said this week that illicit online casinos operating from various countries in Asia continue to enslave workers who come in search of a better life.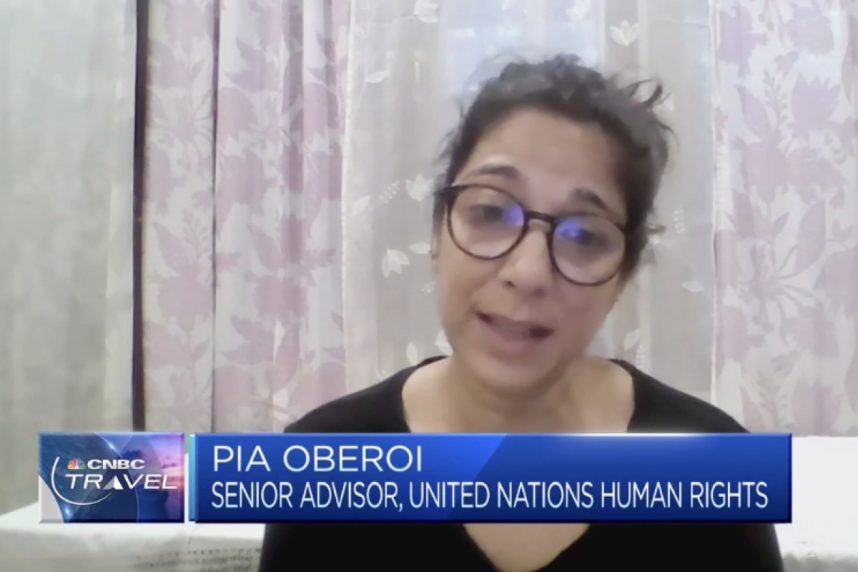 Speaking with CNBC, UN Human Rights Office Senior Advisor Pia Oberoi said the crisis has only escalated in the aftermath of the COVID-19 pandemic.
Transnational crime groups force people to carry out scams against other people," Oberoi explained. "So, there are two sets of victims here. The people who have been scammed of lots of money, but also the others who are forced to take part in perpetrating these scams in the centers located in the Southeast Asia region."
Casino.org has been reporting for many years on how offshore gaming firms lure workers from China and elsewhere to their call centers on promises of lavish pay and suitable accommodations. But, upon arrival, those workers are forced to work long hours for little pay and are required to live in small apartments with several other workers.
Philippines Hot Bed
The Philippines has been deemed a hotbed of such scams, as many online casino platforms target online gamblers in countries where such gambling is illegal, chiefly China. Chinese people speaking Mandarin are attracted to the Philippines to work in call centers that field customer queries from Chinese iGaming players on the mainland.
China prohibits casino gambling everywhere on the mainland and in Hong Kong. Casinos operate in Macau, a Special Administrative Region of the People's Republic.
In recent years, China has asked the Philippines government to outlaw its offshore gaming operators from targeting and accepting players from the People's Republic. But the Philippines has refused, as the tax revenue generated by the iGaming firms is critical to the country's national security, so said then-President Rodrigo Duterte in 2019.
Current Philippines President Ferdinand Marcos Jr. has been more willing to appease China's requests. Last month, the two countries announced an informal, tentative pact to combat illegal online gambling.
The crisis of enslaved labor in Asian online casinos isn't confined to the Philippines. The UN says Cambodia, Laos, and Vietnam are also heavily saturated with enslaved labor camps running illegal online gaming businesses.
In June, the US State Department warned travelers visiting Asia to be on the lookout for human trafficking and to not become a victim. The federal foreign policy agency detailed an account of a 26-year-old Filipino woman who was pregnant when she took a job in Cambodia.
Upon arrival, she was locked in a cell and forced to create fake dating profiles on apps that were part of a fraudulent cryptocurrency scheme. She eventually managed to escape, but not before losing her unborn child.
UN Says Philippines Most Responsible
In an August briefing on the situation, the UN Human Rights Office said the scam of running illegal gaming operations and enslaving workers largely began in 2016 when the Philippines created its Offshore Gambling Operator (POGO) system "to facilitate online gaming exclusively for players outside the Philippines."
POGO hubs were established inside the country's so-called "freeports" and "special economic zones" where commercial businesses are often immune from certain laws that might inhibit economic growth. Because COVID-19 closed land-based casinos throughout Asia, the UN says many gamblers turned to illegal online platforms. That only fueled POGO employment needs and increased international human trafficking.
Taking advantage of the lack of decent work opportunities in many countries, the business shutdowns during the pandemic, lack of social protection, and in particular, the reduced job opportunities for young graduates, traffickers were easily able to fraudulently recruit people into criminal operations under the pretense of offering them real jobs," the UN report detailed.
The UN encourages governments to provide support and assistance for trafficked persons and refrain from punishing those people for going to such countries to work for illegal gambling businesses.