Team USA fell short once again in the FIBA World Cup this year. However, Anthony Edwards put up spectacular performances for his team. Coach Steve Kerr appointed him to be the team's main scorer and Edwards masterfully delivered on his role. It appears that the Minnesota Timberwolves superstar has caught the attention of the basketball world.
NBA legend Kevin Garnett recently shared his thoughts on Anthony Edwards after witnessing his performances in Manila. Garnett was highly impressed with the 22-year-old's game and has a feeling that he'll become a legitimate superstar in the NBA soon.
Garnett also mentioned that if Edwards and Karl-Anthony Towns can co-exist as the two faces of the Wolves, they have a good shot at dominating the league in the years to come. Speaking in an episode of "KG Certified," the 47-year-old said:
"What I saw in Anthony Edwards, he's on his way bro. He's playing with that different energy too. When we get into the season this year, I'm looking for him to have a big year just off how he looked this summer."
"He has too big of a personality to be Robin. It's time for them [Edwards and Towns] to come together and be that one. It's about them going forward together. They both are the faces of the franchise. Bro best thing for them now, get together, say 'This is what we on', let them two initiate it and go. They got something there dawg," he added.
---
Can Anthony Edwards and Karl-Anthony Towns Elevate the Minnesota Timberwolves Next Season?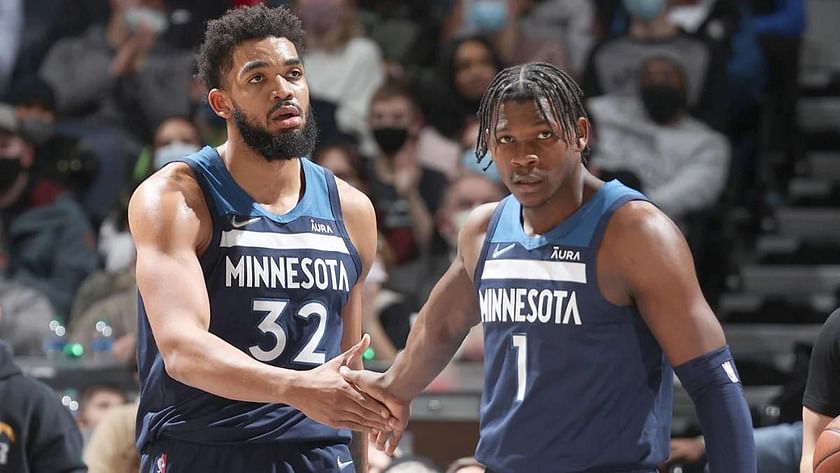 Both Anthony Edwards and Karl-Anthony Towns represented their respective countries in the 2023 FIBA World Cup. Both stars masterfully carried their teams in the tournament and gained a lot of significant experiences to bring back home to Minnesota.
While many still believe that the NBA is the most elite basketball league in the world, fans are slowly realizing that FIBA is actually tougher to compete in. Having that said, Edwards and Towns managed to survive and keep up with the international competition. Both their teams were knocked out of the tournament. But that doesn't mean they're bad players.
Making a deep run in the FIBA World Cup is already a significant amount of experience gained for the two stars. With their newfound knowledge and strength on the hardwood, Edwards and Towns might be able to bring in an elite mindset for the Minnesota Timberwolves in the 2023-24 season. It's also possible that the Wolves turn out to be a force to be reckoned with in the league.