Harry Kane is one of the best footballers in the world. European football, that is. The Tottenham Hotspurs and England star is one of the best players active right now and is the leading goal scorer for his franchise's all-time history. He's never played American football, but that hasn't stopped him from considering it.
Kane is an avid New England Patriots fan. He has once before expressed a desire to play in the NFL when he hangs up his soccer cleats, and reiterated that recently.
He said via Goal.com:
"It's something I want to definitely explore. I know it'll be a lot of hard work, I'm not expecting to just rock up and start kicking field goals. It'll be a lot of practice. But yeah it's something I'd love to do, the NFL is something I've been following for about 10 years now, and yeah, I love it."
Kane certainly still has a lot left in the tank as he is only 29 years old. Soccer careers usually don't last into the late 30s like other sports do, which could provide an avenue to join the NFL.
Furthermore, there's a cloud hanging over his immediate future with Tottenham. Reports suggest that Manchester United and Bayern Munich want to sign him after he leaves the Spurs, but they remain adamant that they won't sell to a rival like United.
---
What's next for Harry Kane and his NFL dream?
Tottenham struggled in the 2022-2023 season once more. Despite 30 goals from Harry Kane, they finished eighth, 29 points behind Manchester City. This has prompted rumors that their leader might be gone soon, especially after they failed to qualify for Europe.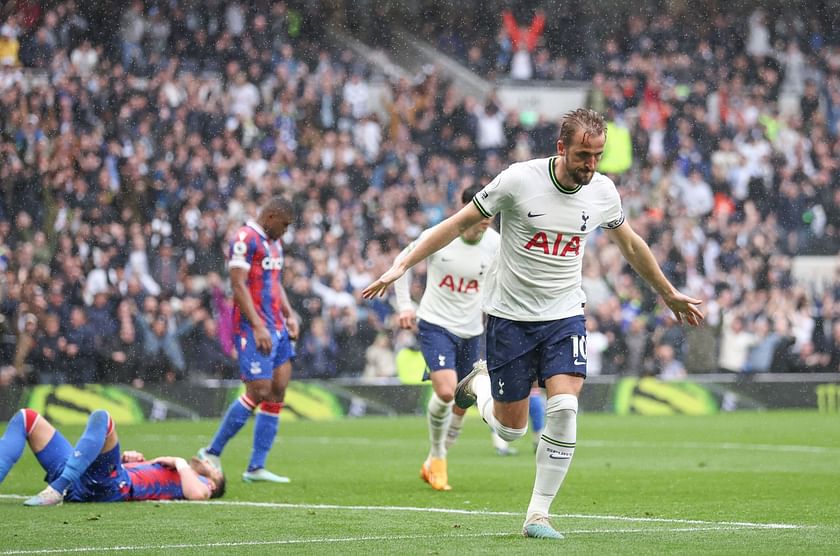 With that in mind, it's still going to be a while before Kane heads to the NFL. If he does leave Tottenham, he'll be in high demand. And even if he wasn't in high demand, he'd likely transition to a lower league like the MLS before switching sports entirely.
However, since he has now expressed a desire to join the NFL on two occasions, it's certainly worth considering over the next few years. Which NFL teams need a new kicker?
Edited by Zachary Roberts