Rafael Nadal recently opened up about his son's fascination with a tennis racket, stating that the little boy finds it quite "amusing."
Nadal welcomed his first child, a baby boy, with his wife Maria Francisca Perello on October 8 last year. He was born in a clinic on the island of Mallorca, where the Spanish tennis legend resides.
During an interview with Movistar Plus+ on Monday, September 18, the former World No. 1 was asked whether his son had ever held a tennis racket, even if it was merely for the sake of capturing pictures.
Rafael Nadal revealed that his son has yet to hold a real tennis racket, although he did hold a tiny one at his tennis academy and found it amusing, much like how he finds a spoon funny.
"No, he went one day to the academy and held a tiny racket because he found it amusing but in the same way he finds spoon funny," the Spaniard said.
The interviewer also inquired as to how the 22-time Grand Slam champion was doing as a father. Nadal expressed his fondness for children in general and emphasized that having one's own child is an even more fulfilling experience.
"Fine. I always loved kids in general so if it's yours even better," he said.
"I would like to play again, but the dream is not to come back and win Roland Garros or Australian Open" – Rafael Nadal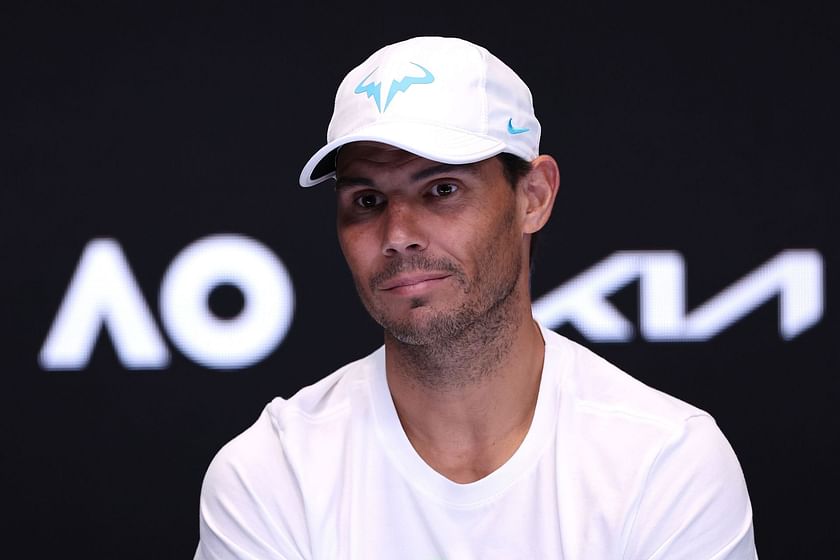 Rafael Nadal has recently revealed his highly anticipated tennis comeback plans, yet regrettably, they have failed to ignite joy among his fans worldwide.
The former World No. 1 has dropped out of the top 100 rankings for the first time in two decades, as he recovers from a hip injury he suffered during the Australian Open in January. Presently, he is ranked World No. 237.
Nadal missed this year's French Open, a tournament where he has showcased his unparalleled dominance and won it on 14 occasions. He also withdrew from the Wimbledon Championships and the recently concluded US Open.
During his interview with Movistar Plus+, the Spaniard expressed his strong desire to make a comeback to the tennis court. However, he made it abundantly clear that he is not nurturing any aspirations of winning the 2024 Australian Open, French Open, or any other Grand Slam tournament, for that matter.
"Yes, I would like to play again and be competitive again, but the dream is not to come back and win Roland Garros or win Australia, so that people don't get confused, right?" he said. (Translated from Spanish)
"I am very aware that at the time I am in my life, all that is very far away, right? And I don't say it's impossible because in the end I say things, I have said it a thousand times, all things in sport, they change very quickly," he added.
What is the foot injury that has troubled Rafael Nadal over the years? Check here