In the world of golf, Phil Mickelson is known for his bold statements and captivating performances. And now, he's back on Twitter, sharing his hot takes and advocating for the LIV Golf Tour. After receiving a warm welcome from Rochester during the PGA Championship, Mickelson wasted no time in proving his point and generating a buzz among fans.
A bold stance on Twitter by Phil Mickelson
Lefty, as he's fondly called, has always been a favorite among PGA Tour and LIV Golf fans worldwide. His infectious thumbs up and smile are iconic on the golf course. Despite the controversy surrounding his move to the Saudi-backed tour, his loyal fan base remained intact…well, most of it. But, despite all if that, Mickelson's brand remains strong and people adore him.
ADVERTISEMENT
Article continues below this ad
Read More: With Looming Uncertainty, Bryson DeChambeau Joins LIV Golfers Dustin Johnson and Brooks Koepka in Making a Statement at the PGA Championship
While playing on the PGA Tour, Mickelson participated in a similar number of events, meeting the minimum requirement of 15 tournaments. However, not all players who joined the LIV Golf Tour had the same luxury. Some players competed throughout the year, making the LIV Golf format more appealing. For Mickelson, LIV presented an opportunity to play fewer events while still competing for substantial prize money.
In a recent tweet, Mickelson made a thought-provoking statement about LIV Golf's benefits: "Love LIV or hate it, it's the best way/Tour to be your best in the majors. Enough events to keep you sharp, fresh and ready, yet not be worn down from too many tournaments or obligations… 14 LIV events, 34 weeks left open to prepare for the 4 majors. Fact."
Mickelson's tweet raises the question: Is he onto something? By competing in just 14 events, players have more time to be fresh and ready for the majors. However, it's important to note that not all LIV Golfers are eligible to play in the majors. The Official World Golf Rankings does not award points for LIV Golf events, making it difficult for those players to qualify.
Is Mickelson onto something?
Phil Mickelson's recent resurgence on Twitter demonstrates his growing confidence and renewed energy. Previously, he took a quieter approach, especially during the early stages of the LIV-PGA Tour saga. But now, he's back, actively tweeting and engaging in discussions about LIV, the PGA Tour, major exemptions, and World Ranking points.
ADVERTISEMENT
Article continues below this ad
When asked about his Twitter comeback, Mickelson expressed that he has insider knowledge that others may not possess. He aims to ensure accountability among players and stakeholders in the golfing world. It's a bold move for someone with Mickelson's stature and accomplishments.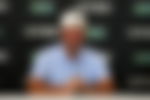 As expected, Mickelson's tweets have sparked debates and discussions on Twitter. Fans and critics alike have shared their opinions, highlighting the unpredictable nature of social media. In just a few hours, Mickelson received over 800 replies, serving as a reminder that sometimes it's best to log off and let the conversations unfold.
ADVERTISEMENT
Article continues below this ad
Phil Mickelson's Twitter rebirth has not only stirred fan reactions but also provided insights into the world of professional golf. His advocacy for the LIV Golf Tour and thought-provoking statements keep fans engaged and eager to see how this chapter of his career unfolds.
Watch This Story: 'Big Stretch There': Golf Fans Left Fuming As Serious Allegations Over PGA Tour Involving LIV Golf Go Viral