The
Louis Vuitton show taking place in Hong Kong
on November 30 is more than just any other runway. The event, which will be held on the Avenue of Stars in Tsim Sha Tsui against the backdrop of the city's skyline and Victoria Harbour, is a first for many reasons. It is the brand's first-ever men's pre-fall show and men's destination show. It is also the first pre-fall collection designed by recently appointed men's creative director Pharrell Williams, and Louis Vuitton's first-ever show in Hong Kong.
What makes the show really special, however, is its significance to Hong Kong. Thanks to the large numbers of travellers visiting from mainland China and other parts of Asia, embarking on shopping sprees to take advantage of the retail scene and lower luxury goods prices, the city has historically been one of the most important luxury markets. Hong Kong is a free port and levies no customs tariff on imported goods either.
In recent years, however, Hong Kong lost some lustre due to the double whammy of anti-government protests that began in 2019 and ended the following year, and protracted border closures that kept visitors away during the coronavirus pandemic. Since then, a number of luxury labels have closed their stores permanently or reduced their retail footprint in the city
to focus on mainland China
and Southeast Asia.
But Pietro Beccari, who was appointed CEO of Louis Vuitton in January after successful stints at Fendi and Dior, has always believed in the importance of Hong Kong as a regional hub, as he explains in an interview with Style.
"Hong Kong is having a second youth," says Beccari. "I believe very much in the renaissance of the city. As you know, when I was at Dior, even during the pandemic I invested a lot to improve the store network – the Canton Road Dior store bears witness to that. Pharrell and I wanted to do something in Asia, and Hong Kong is in our heart and is having a sparkle, so that combination of things led us to have a show in Hong Kong."
Beccari adds that
since borders reopened a year ago
, business has been flowing back to the city. As a result, for all luxury brands – not just Louis Vuitton – Hong Kong is once again one of the top five best-performing markets in the world. Beccari, whose first job in the luxury industry was in the marketing department of Louis Vuitton, and Williams, joined the house in his new role earlier this year, are very fond of Hong Kong and aware of what the show means to the city and its residents.
"It's a celebration of a place we both love. I think Hong Kong, for everybody, is one of the most brilliant, prolific, successful cities in Asia. I personally think that Hong Kong will keep this place in the imagination of people even though not everyone agrees," Beccari says. "This show has nothing to do with politics and has no political meaning, but is about celebrating a city that has been and will always be in the heart of the people as one of the most beautiful and most important in Asia."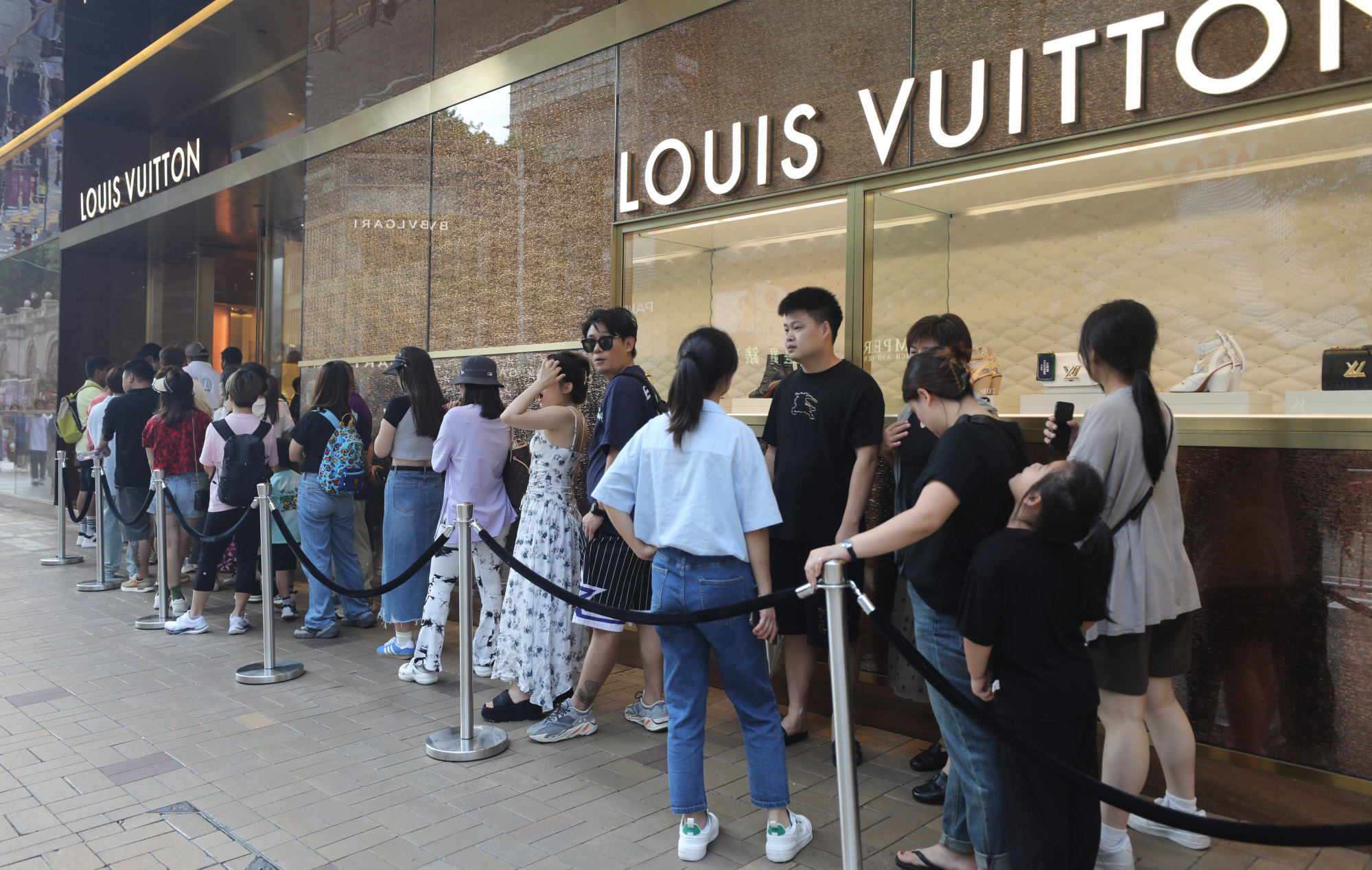 When news about the show broke in October, even Louis Vuitton's competitors couldn't help but praise the brand, which speaks volumes in such a cutthroat industry. After years of negative headlines surrounding Hong Kong's waning appeal as a tourist attraction and luxury hub, the event couldn't have come at a better time. It will no doubt attract a large number of high-profile guests and provide a boost to the city's hospitality industry.
Beccari says that Louis Vuitton has been greeted with open arms by government entities such as the Culture, Sports and Tourism Bureau, the Leisure and Cultural Services Department and the Hong Kong Tourism Board. "We all participated in this and got major support from them, because nobody has ever done a show in such a location. We were welcomed to the point of being able to choose a location that nobody had ever used," says Beccari. He adds that the beautiful set will be a homage to the city and great advertising for the image of Hong Kong.
A visionary behind some incredible feats such as a Fendi show at the Trevi Fountain in Rome and a Dior show at the Giza pyramid complex in Egypt, Beccari is a firm believer in the importance of live events, which during the pandemic took a back seat to soulless digital presentations. Nothing excites him more than the adrenaline rush of those 15 minutes that he compares to the same feeling elicited by a concert or a theatrical performance.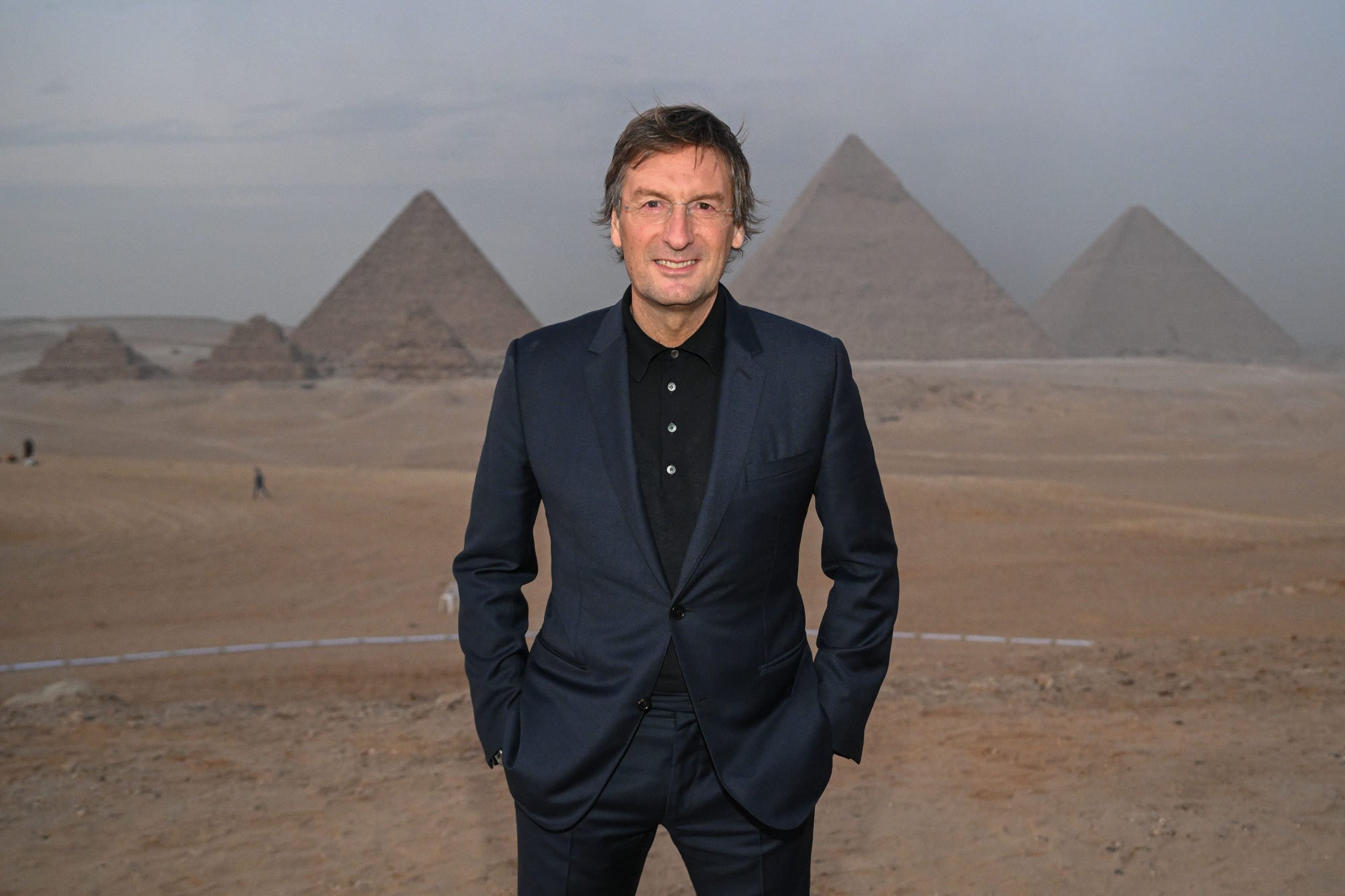 "I never believed that video could substitute the human touch and those moments before the show and the preparation," says Beccari. "It's not just for the 2,000 people present or involved in the [making of the] show, but also those watching it [live on social media]. It's this the idea of performing live, without a safety net, like artists on a stage, and that's what makes a live show so special – it has to be perfect. If it's a video, you can change it and reshoot the day after, but a live show is live so if you mess it up, you mess it up."
The
biggest luxury brand in the world
, Louis Vuitton, which in 2022 surpassed US$20 billion in annual sales, is more than just a high-end label. As Beccari explains, the brand, which was founded as a trunkmaker in 1854, touches all facets of people's lives and has become part of culture at large.
"The only other brand I can think of is Apple, which has entered the lives of people. Vuitton is a brand that you use and respect and is in the daily life of people not just through products, but through events, book publishing, travelling and discovering the world through our city guides. We now have 12 restaurants and our Objets Nomades exhibition of design objects," he says. "My intention is to nurture and further develop this side of Vuitton. Who knows what the future will bring. Ambition is always driving my actions and we're always willing to take risks."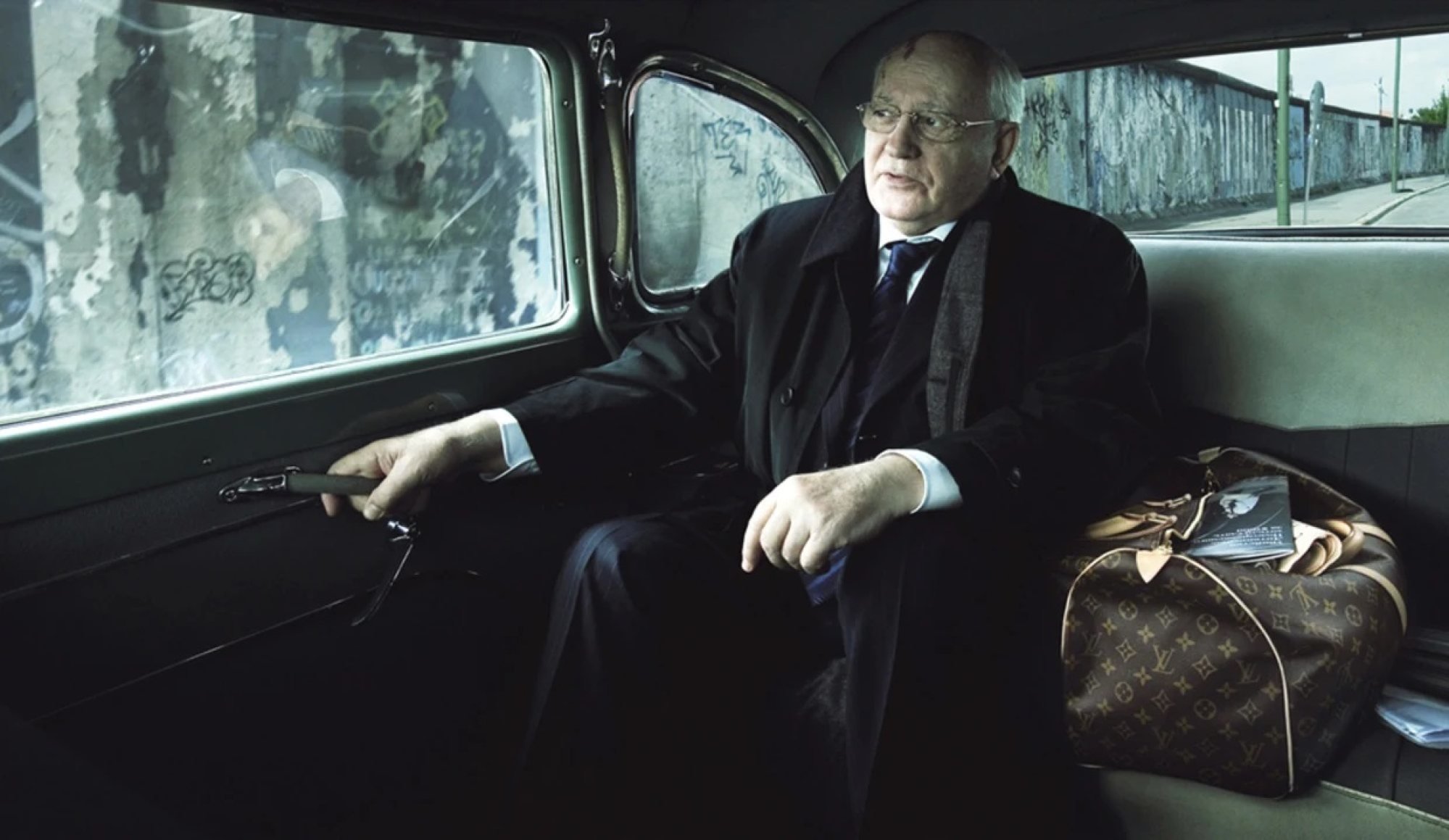 A risk he took back in 2008 at Louis Vuitton has gone down in history: his choice to feature former Soviet leader Mikhail S. Gorbachev in an advertising campaign crystallised the notion that Louis Vuitton was not just a fashion label. When asked about that pivotal moment, Beccari says that it reflects everything that Louis Vuitton represents to this day.
"At the time we only had the fashion-driven advertising of the great Marc Jacobs, and my naive point of view was that Louis Vuitton was much more than fashion. We had to talk about our soul, which is travel and discovery, and in the notion of travel there is a notion of movement, of never being where you were five minutes ago," he said, adding it was also about progress, innovation and optimism because one goes and discovers new places and becomes better and more enriched.
"It is innovation, motion, a positive spirit and optimism, and those values are expressed very well. That's the soul of Louis Vuitton and I will strive with all my means to ensure that people get that. We're a cultural movement, not just a brand. We're part of the lifestyle of people. And I believe that our campaigns and everything we put out there must reflect this concept and principles," Beccari says.
The Hong Kong event is a step in this direction, yet another brave move on the part of Beccari, who has been at the brand for less than a year and is already shaking up a storied house that to many – from
young people buying their first luxury item
to seasoned connoisseurs investing in a million-dollar holdall – pretty much epitomises luxury.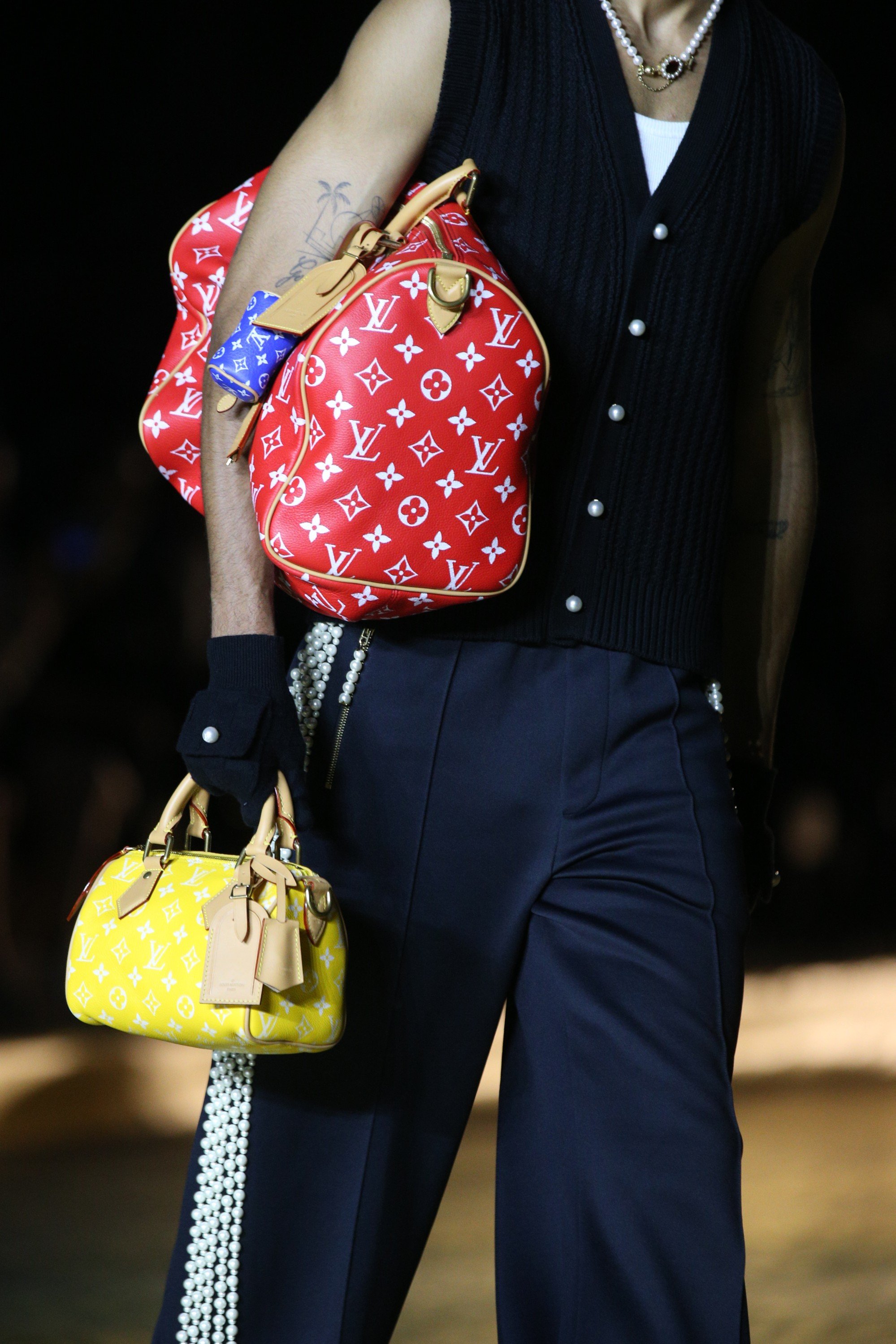 Williams made headlines at his first show back in June when he introduced the Louis Vuitton Millionaire Speedy bag that will set you back a million dollars (its hardware is diamond encrusted). Beccari says the brand has already sold five of the 10 that will be made available and that Williams has been inundated with calls from people clamouring for one since its debut.
This combination of tradition and modernity, timeless luxury and the wow factor is at the heart of Louis Vuitton, Beccari explains. He says every decision he makes must have an equilibrium between "savoir faire, tradition and legacy" and a projection to the future and innovation. "You have to strike a balance and not go too far on either side," he adds.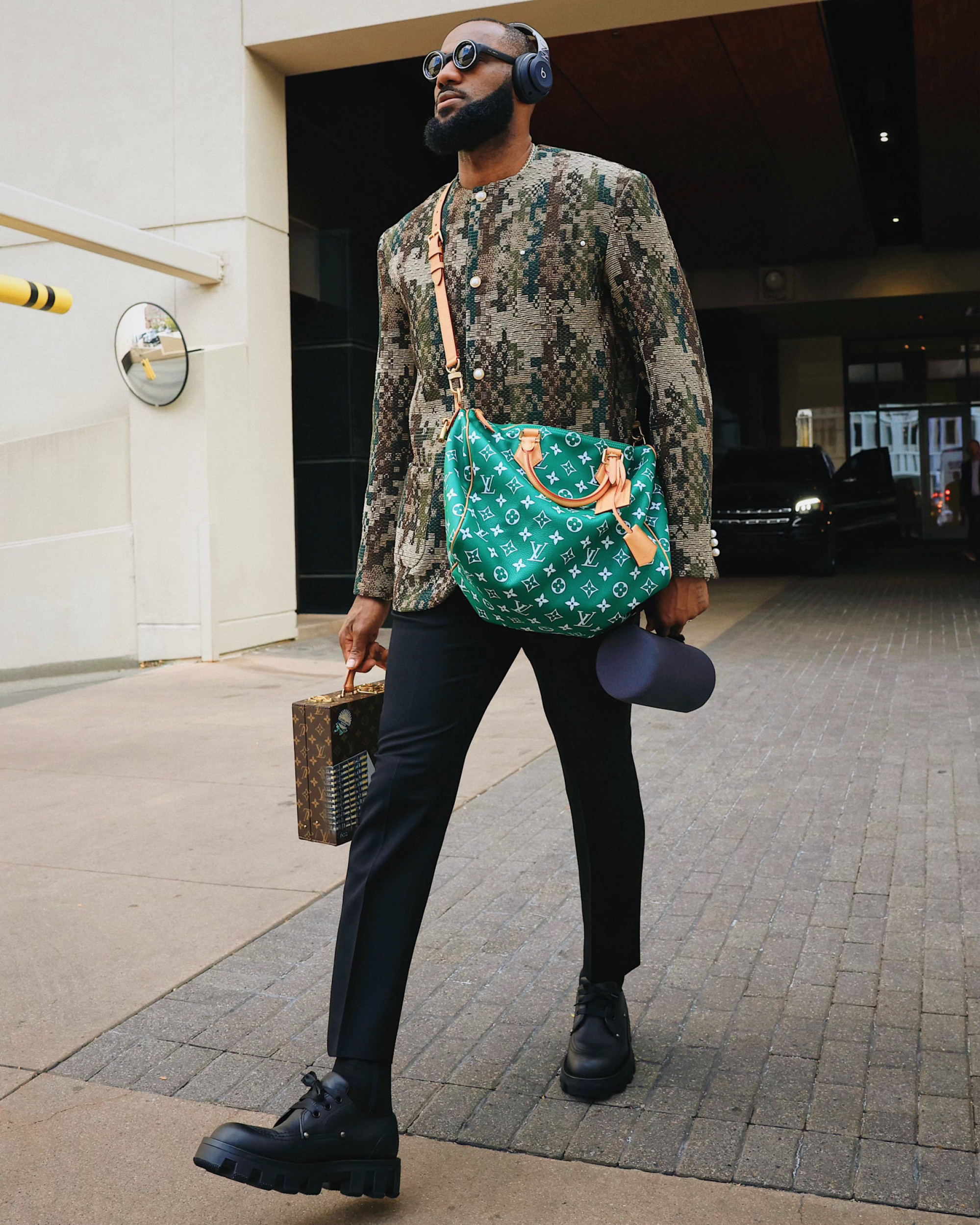 Louis Vuitton is a multifaceted universe, one in which a hip-hop producer and pop culture maven like Williams can sit alongside women's artistic director Nicolas Ghesquière, known for
his directional and fashion-forward collections
, and Francesca Amfitheatrof, who is behind the brand's rarefied jewellery creations.
"We have to surprise people. Desirability is like a flame: the flame of desirability comes from the flint and the stone, it's a movement of contrasts," says Beccari. "A brand like Louis Vuitton embraces cultures from all over the world and that to me adds multiples. But the common denominator is the spirit of travel and culture and different representations of what Louis Vuitton can be, like Pharrell's point of view or Nicolas, who is more of a couturier."
He says this diversity of talent is what makes Louis Vuitton different: "If it were too uniform, it would be boring. Now the challenge is to get everyone aligned and to strike the right balance between modernity and tradition, past and future."