Stefanos Tsitsipas might think of becoming World No. 1 or winning multiple Grand Slam titles some day but the Greek has vowed to not obsess over his objectives. Having become addicted to such thoughts once before when he was still young, Tsitsipas knows better than not to get into a similar state of mind once again.
Speaking to Greek publication Kathimerini in a recent interview, the World No. 5 admitted that being "addicted" to becoming the very best in the world had "deprived" him of something.
While Tsitsipas made it clear that he still wanted to keep improving as a player and reach the top of the sport one day, he emphasized that his goals have become much broader now, with more balance between his professional and personal life.
"It's definitely something I think about a lot, but it's not everything. I was addicted to it when I was young – and it deprived me of something. That doesn't mean I'm happy with what I've achieved; I want to improve as a player. But the key for me is balance, between personal life, building something with someone, and moving forward in your career, with the help of that person," Stefanos Tsitsipas said.
The 25-year-old also spoke about the younger players on the scene, such as Carlos Alcaraz, Jannik Sinner and Holger Rune, hailing them for playing with more freedom and zero fear when compared to their older colleagues such as himself.
"There was a gap, roughly between 2018-20, before Alcaraz, Sinner and Rune. Then, all the lights were on me, Zverev, Dominic Thiem. Now the scene has changed. We're not so young anymore," Stefanos Tsitsipas said.
"[Young players] have tremendous energy and thirst and zero fear. They play freely, they don't think about anythi ng," he added.
Stefanos Tsitsipas opens up about the hardships of being a tennis player on tour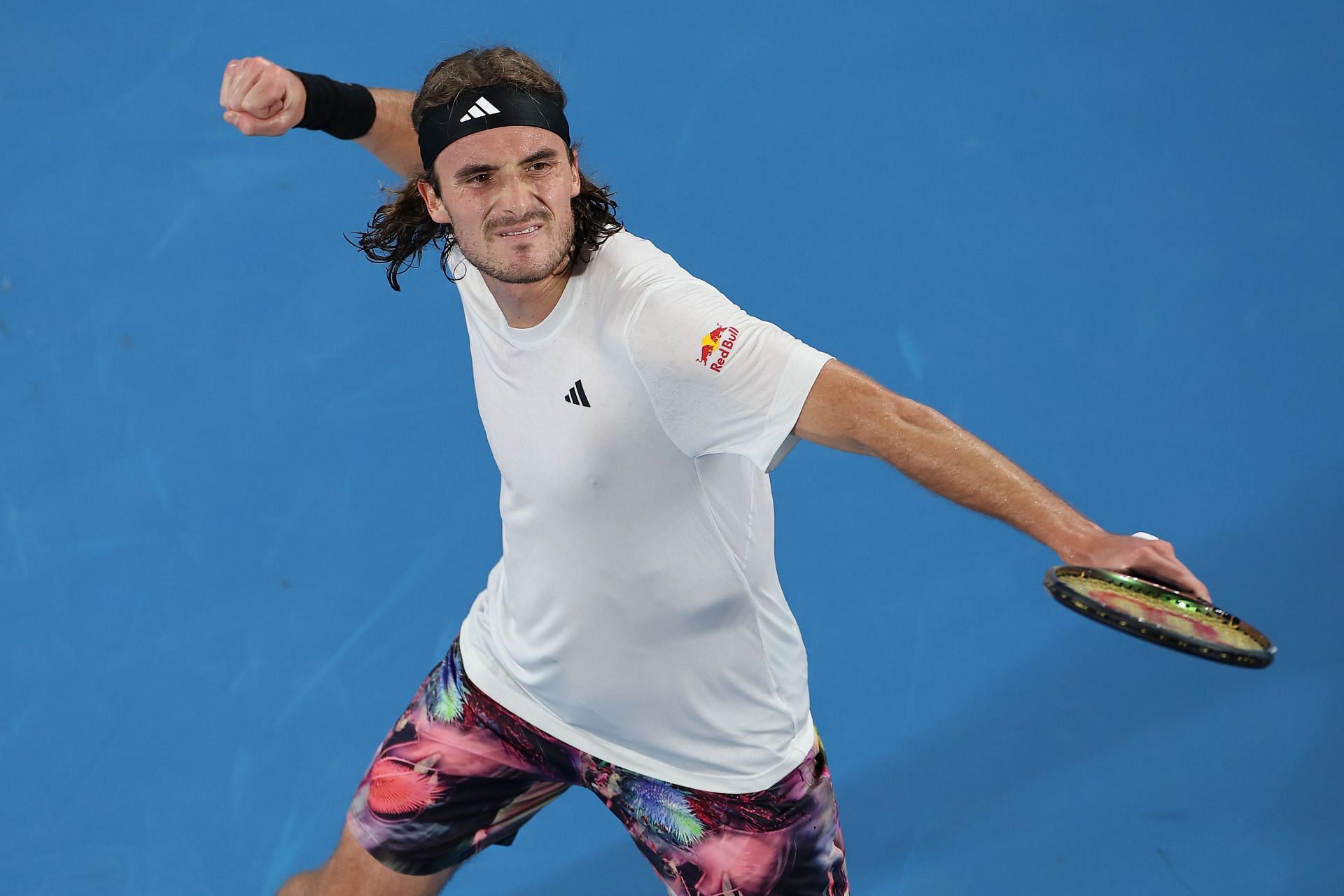 Stefanos Tsitsipas opened up about the hardships players face on the tour, pointing out how sleeping in a different bed every week and having to overcome jet lag time and again for more than half the year takes a big toll on the body.
Not only that, the World No. 5 was of the opinion that all these adjustments were mentally exhausting for players as well.
"The fact that I sleep in a different bed almost every seven days. New city, new hotel, having to overcome jet lag, start training before the tournament… Doing this 32-34 weeks a year takes a big toll on the body and the mind," Stefanos Tsitsipas said.