Stefanos Tsitsipas lavished praise on his girlfriend Paula Badosa in a recent interview, saying that having in her life has helped him a lot already.
The World No. 5 told Greek publication Kathimerini that his approach to tennis changed in a way he never expected since his relationship with Badosa started.
The power couple went public with their partnership earlier this year and have become the talk of the tennis town, thanks to their very open expression of feelings towards the other.
"Having (Paula Badosa) in my life helps me a lot," Tsitsipas said. "It has changed my approach to the sport in a way I never would have expected."
Stefanos Tsitsipas also touched on his professional relationship with his father Apostolos, who has now resumed as the head coach for the 25-year-old.
Tsitsipas admitted that he has had a lot of criticism for sticking with his father, but emphasized that none of his detractors know enough about his daily life to tell him what to do.
The Greek No. 1 is confident that he's doing the right things with his team to reach the goals he wants to, including putting his father at the helm.
"I've heard hundreds of times that I have to change him. But these are said by people who do not know my daily life.
"I train six days a week, spend more than half a day every day doing gym, physio, talking to my team about nutrition – doing everything I can to get to the next level," Stefanos Tsitsipas said.
---
Stefanos Tsitsipas fails to take Team Greece into Davis Cup Finals qualifying for next season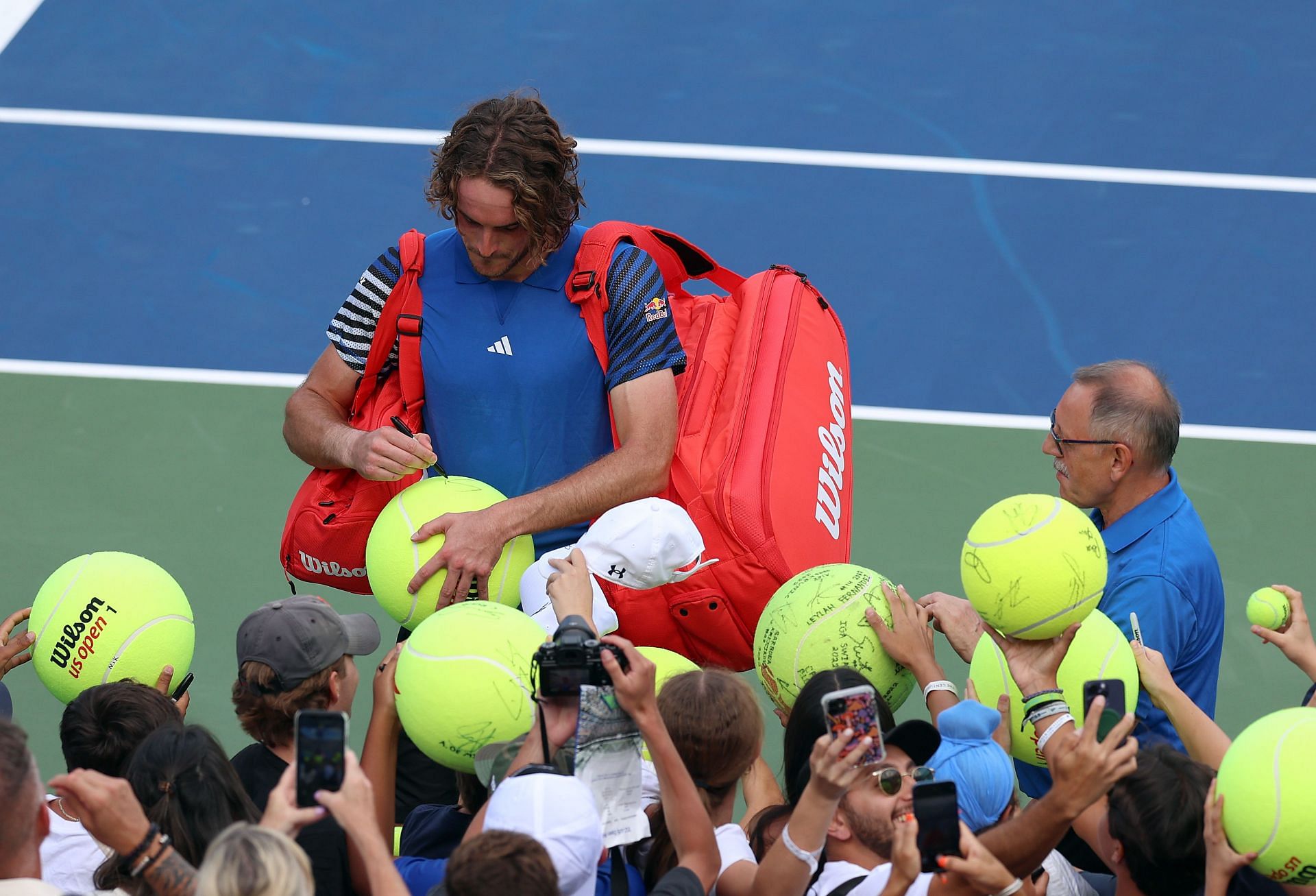 Stefanos Tsitsipas was in action this week at the Davis Cup, leading Team Greece against Slovakia in the World Group first-round tie. Unfortunately, he could not help his team get into the main qualifying stage for next year, as the Greeks fell 3-1.
Tsitipas won his first singles rubber against Lukas Klein but lost the doubles encounter (in partnership with his brother Petros) and the reverse singles against Alex Molcan.
During the interview (recorded before the result of the Slovakia tie), the World No. 5 had said that it was his goal to get Greece into the World Group, which they have never done before. Unfortunately, Tsitsipas will have to wait until next year at least to make that dream come true.
"It was my goal from the beginning to get Greece into the World Group of the Davis Cup, something that has never happened before in the history of tennis in the country.
"It will be a very big achievement if we manage to do it, equivalent to a quarter-final or even a semi-final in a World Cup," Stefanos Tsitsipas said.