Tennis fans were amused to see Roger Federer serve as a panelist at the United Nations General Assembly in New York on Monday, September 18.
Federer has been an ardent promoter of quality education for underprivileged children. He has been reaching out to children in Switzerland and part of Africa through the Roger Federer Foundation, which was established in the year 2004.
Though the Swiss Maestro relinquished his duties on the tennis court in September last year, he has not forgotten to fulfill his moral responsibilities.
Recently, he interacted with officials from Switzerland, Kenya, UNICEF, and Global Partnership for Education (a funding platform).
The 42-year-old held a meeting with UN Deputy Secretary-General Amina J Mohammed and discussed the roadmap to achieving Sustainable Development Goal 4.2 which intends to ensure boys and girls the right to quality early childhood development, care, and pre-primary education by 2030.
Tennis enthusiasts on the internet were both surprised and elated to see the Swiss maestro in the high-profile role. A fan joked he looked like a student sitting next to top officials.
"Why does rog look like the one classmate who'd copy notes off of you," the fan tweeted.
The 20-time Grand Slam champion hosted the world's most distinguished fashion event, Met Gala, this year. A fan recalled the May occasion and wrote:
"Met gala co-host and UN panelist. Being Roger must be so wild."
The Swiss maestro is known for his press interactions filled with a dry sense of humor. Another user suggested he could guide the world in attaining peace by using some of his wit.
"Dude can bring peace to the world cracking dad jokes," the user wrote.
Here are a few more reactions from X (formerly Twitter):
Roger Federer visited the Kingdom of Lesotho in May & called for prioritizing preschool education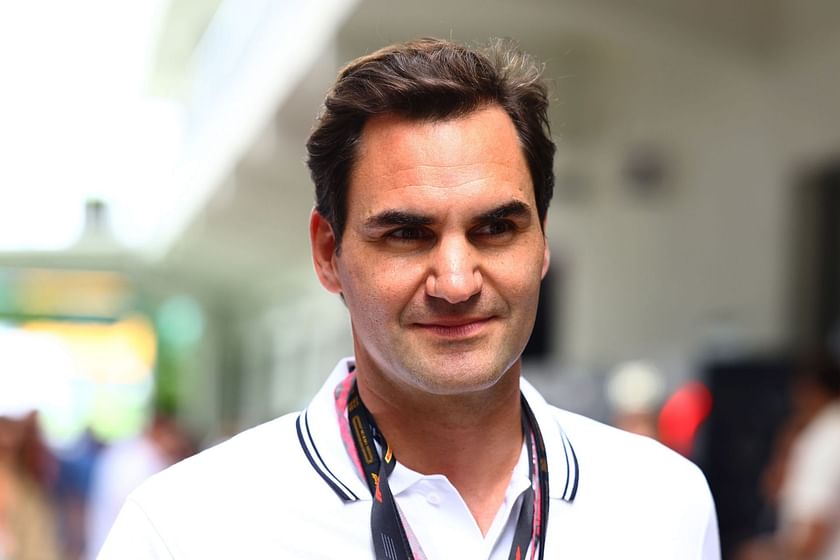 In May this year, Roger Federer visited the Kingdom of Lesotho, a country in the southern part of Africa.
During his visit, he reached out to school students and also called on country's Prime Minister Ntsokoane Samuel Matekane. He urged government officials to prioritize preschool education.
"Our work can only have a greater, more positive impact if the Government of Lesotho puts preschool education highest on its priority list and allocates more resources to the sector," he said.
The Swiss stressed the need for contributions from entrepreneurs and industrialists alike to accelerate the welfare work.
"The business and development partners will also need to join in. They need to speed up coordination efforts to pool resources towards a unified vision for early childhood care and education," he added.