World No. 322 Andreea Prisacariu believes that Nick Kyrgios is an offbeat personality and has a lot to offer to the discourse surrounding tennis.
She joined Italian journalist Mario Boccardi on Marko Milenkovic's "Novak Weekly Podcast" recently. During their conversation, the topic of authentic tennis players arose. The Romanian chimed in on the subject by claiming that Kyrgios often garners her interest.
The 23-year-old asserted that although she doesn't always agree with the Aussie's opinions, she does find them worth noting.
"A good example is Nick Kyrgios. I don't agree with him all the time, but at the same time he's saying something that I didn't hear before, you know. It's not about me agreeing, you know, but it's about him being real. Letting him say the side of whatever he sees in this tennis world," she said on the podcast.
The podcast host agreed with her, before also naming World No. 1 Novak Djokovic as one of the few male players who get undeserved flak for their personalities.
"I mean, Kyrgios is an authentic guy, Novak is an authentic guy. But the tennis world, I don't want to say 'despise', them, but they really don't appreciate them enough," Milenkovic said.
Nick Kyrgios himself agrees that tennis needs more authentic personalities to prosper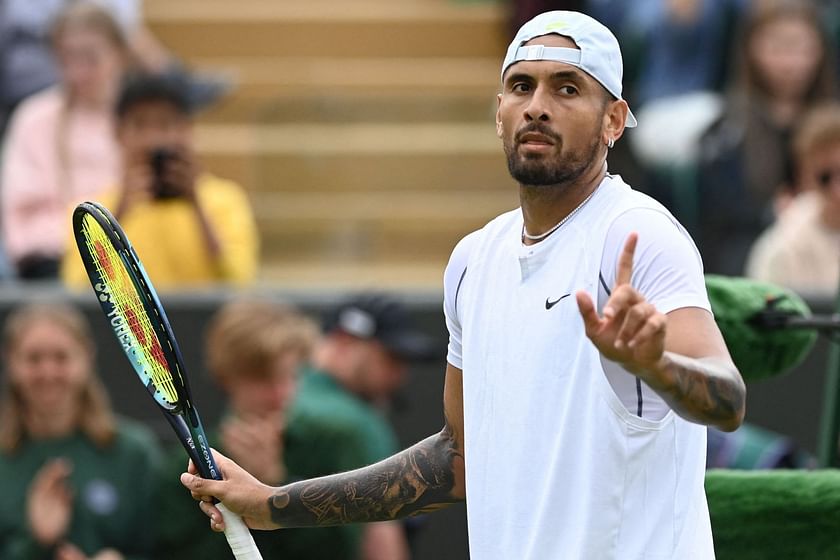 Recently, Nick Kyrgios took to social media to express delight at fellow Aussie Darren Cahill's comments on him. The famous coach claimed in a podcast that tennis needs players like him and fast-rising Ben Shelton in order to sell tickets.
"He's like Kyrgios, you like Kyrgios, you hate him, I don't care. On the tour, he brings something different and people will go out and buy a ticket, and watch these guys play," Cahill said.
The former World No. 13 was admittedly pleased with Cahill's endorsement as he reposted a social media user that amplified the excerpts from the coach's podcast.
"Finally," he wrote on X (formerly Twitter).
Kyrgios, meanwhile, is bidding to make a return to professional tennis soon. The 28-year-old is currently recovering from a serious injury that forced him to withdraw from the majority of his tournaments this year.
The Aussie has even expressed his intentions to make a foray into the top rungs of tennis once again, if his Instagram story from August is to be believed.
"To my millions of fans out there, I guess we just have to be patient. Trust me, I still have some fire left in the tank, my body just needs time to recover and get back. Everything off-court is doing great lam eyeing to come back and have a season like my last again," Kyrgios said.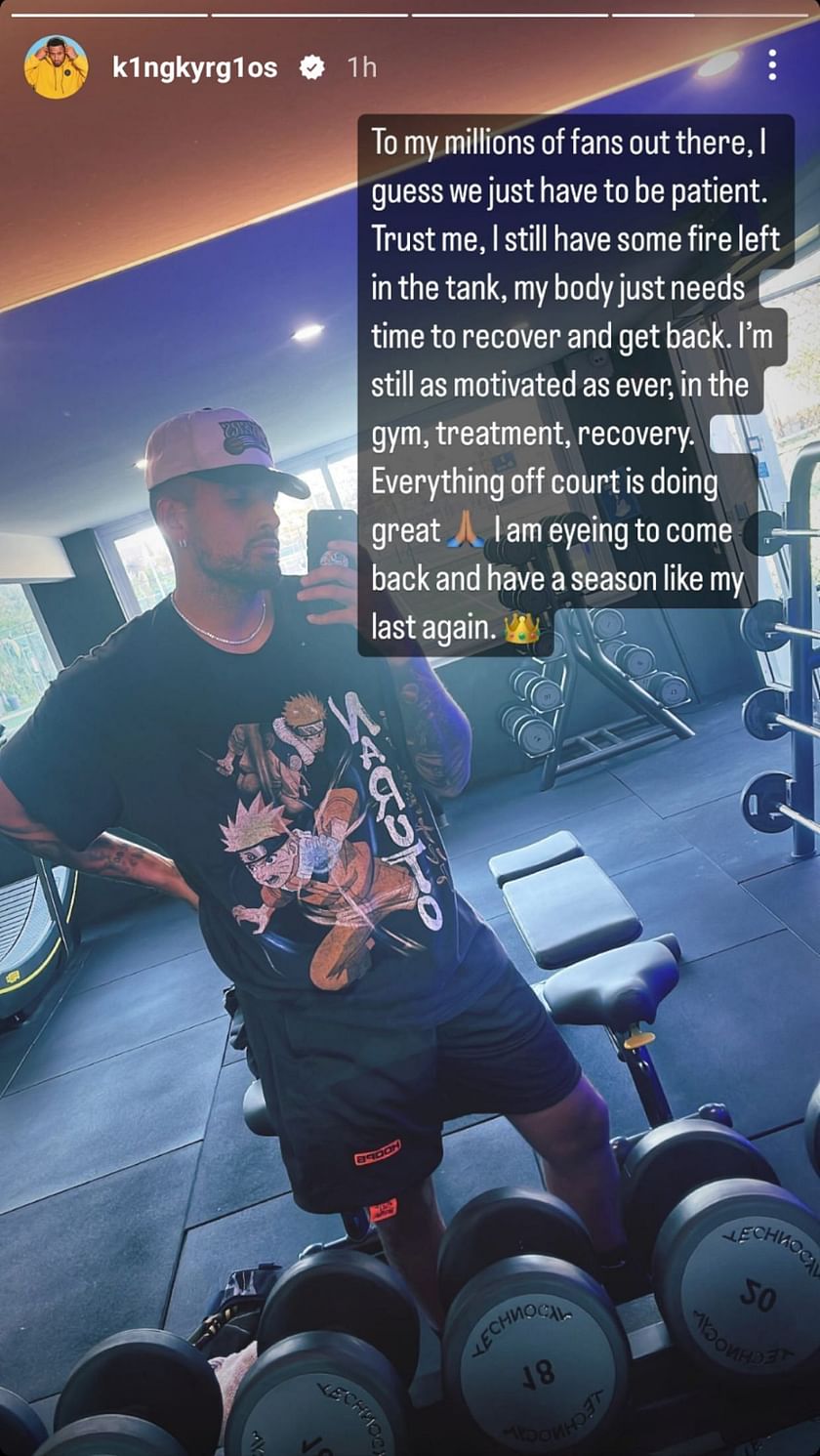 Nick Kyrgios enjoyed a career-best season in 2022. The Aussie reached his maiden Major final at Wimbledon. He following it up with a quarterfinals run at the 2022 US Open.
Edited by Sudeshna Banerjee