Bravo to JHS students on accomplishments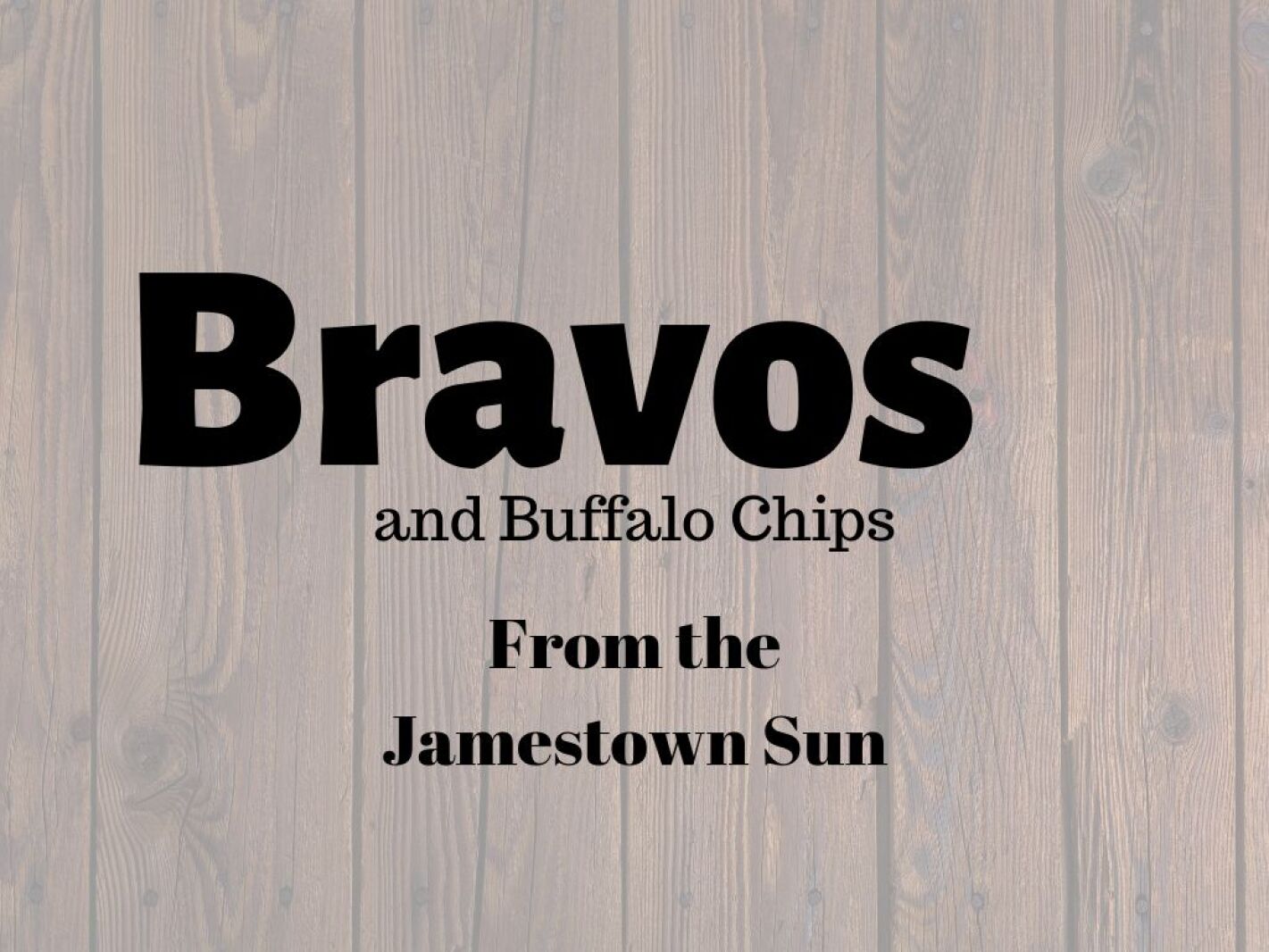 The Jamestown Sun hands out these bravos this week:
Bravo to Jamestown High School DECA Chapter students qualifying for nationals at the state conference earlier this month. Aspen Humes and Cammie Veldkamp placed in their respective events to qualify them to compete at nationals at the International Career Development Conference for DECA in April in Orlando, Florida. Humes placed third overall in Principles of Business Management and Veldkamp placed second overall in Entrepeneurship. JHS' Ross Motter, who also attended the state event, is the Central Region vice president on a national level, and Regan Keller was reelected a North Dakota state vice president. All will attend nationals.
Bravo to the Kid Scoop News newspapers project in North Dakota and Cecile Wehrman, owner of Journal Publishing in Crosby, who is spearheading the project. Declining student reading proficiency in children in North Dakota — to currently only 31% proficiency in fourth graders — prompted Wehrman to lead the project. About 30,000 Kid Scoop News newspapers that aim to keep the news fun for elementary school children and promote news literacy are being distributed to 70-80 schools in the western half of North Dakota, and hopes are they could be in most schools in the state by the end of the year, Wehrman said. Each issue includes interesting sections and facts about animals, the world, history, financial literacy and news literacy.
Bravo to five Jamestown High School students who represented Jamestown at the National ACDA Honor Choir in Cincinnati in February. Freshmen Shelby Dunwoody and Joshua Redfearn participated in the Middle Level National Honor Choir and seniors Paris Ndikum, Anja McDermid and Cameron Edwards were members of the in 10-12 National Honor Choir. The students' instructor, Cheryl McIntyre, said they were chosen through a rigorous audition process.
Bravo to Brooke Roaldson, a Jamestown High School senior, who was named to the 2023 All-State Hockey Team, announced by the North Dakota High School Activities Association.
Bravo to AAUW Jamestown and other numerous sponsors for teaming up to offer the annual TechSavvy & STEMtastic event on March 9 at the University of Jamestown. Students from area schools were invited to students to participate in the event that explores careers in science, technology, engineering and math through fun activities led by professionals in the fields.
Editorials are the opinion of Jamestown Sun management and the newspaper's editorial board.
window.fbAsyncInit = function() { FB.init({
appId : '654463039042018',
xfbml : true, version : 'v2.9' }); };
(function(d, s, id){ var js, fjs = d.getElementsByTagName(s)[0]; if (d.getElementById(id)) {return;} js = d.createElement(s); js.id = id; js.src = "https://connect.facebook.net/en_US/sdk.js"; fjs.parentNode.insertBefore(js, fjs); }(document, 'script', 'facebook-jssdk'));