Africa Fashion opens at the Portland Art Museum after acclaimed runs at London's Victoria and Albert Museum and the Brooklyn Museum. This first-of-its-kind exhibition, making its only West Coast stop at PAM, honors the irresistible creativity, ingenuity, and unstoppable global impact of contemporary African fashions. Garments and textiles dating from the mid-twentieth century to the present day, contextualized by a range of cultural touchstones such as Drum magazines, Fela Kuti record albums, and studio photography from Sanlé Sory, celebrate the transformative and liberatory power of self-fashioning. The New Yorker's art critic Hilton Als called Africa Fashion a "vital and necessary exhibition."
The exuberance and cosmopolitan nature of the contemporary African fashion scene unfolds through more than 50 outfits designed by over 40 designers hailing from 21 countries, who are shifting the geography of the global fashion world. Elegant minimalist garments by Mmusomaxwell, Katush, and Moshions push back on stereotypes that African fashions are exclusively colorful and brightly patterned; knitwear by Maxhosa echoes traditional Xhosa beadwork patterns; shimmering silk and layers of raffia combine in a fuchsia pink couture outfit by Imane Ayissi; and striking ensembles by Selly Raby Kane and Bull Doff reference Afro Futurism.
"With fashion at its center, this exhibition explores the diversity of creativity on the African continent with garments, personal testimonies and catwalk footage."


Lauren Messman, New York Times

"Africa Fashion means the past, the future and the present at the same time," said fashion designer Artsi, founder of Moroccan design house Maison ArtC. "The joy of life and the joy of colour is completely different and very particular to the continent. It's a language of heritage, it's a language of DNA, it's a language of memories."
Africa Fashion employs a cross-cultural and cross-continental approach throughout the exhibition galleries, centering multiple and varied African voices and perspectives. Starting with the African independence and the liberation years that sparked a radical political and social reordering across the continent, the exhibition explores how fashion, alongside music and the visual arts, formed a key part of Africa's cultural renaissance, laying the foundation for today's fashion revolution. A section on textiles presents vintage woven kente cloth alongside printed kanga cloths and Dutch Wax cottons, showing how the making and wearing of traditional textiles in the moment of independence became a strategic political act.
During this period, groundbreaking designers worked fluidly both on the continent and internationally. Garments included in the exhibition by vanguard creatives Alphadi (b.1957), Kofi Ansah (1951-2014), Naïma Bennis (1940-2008), Shade Thomas-Fahm (b.1933), and Chris Seydou (1949-1994), embody the artistic expression of the cultural renaissance.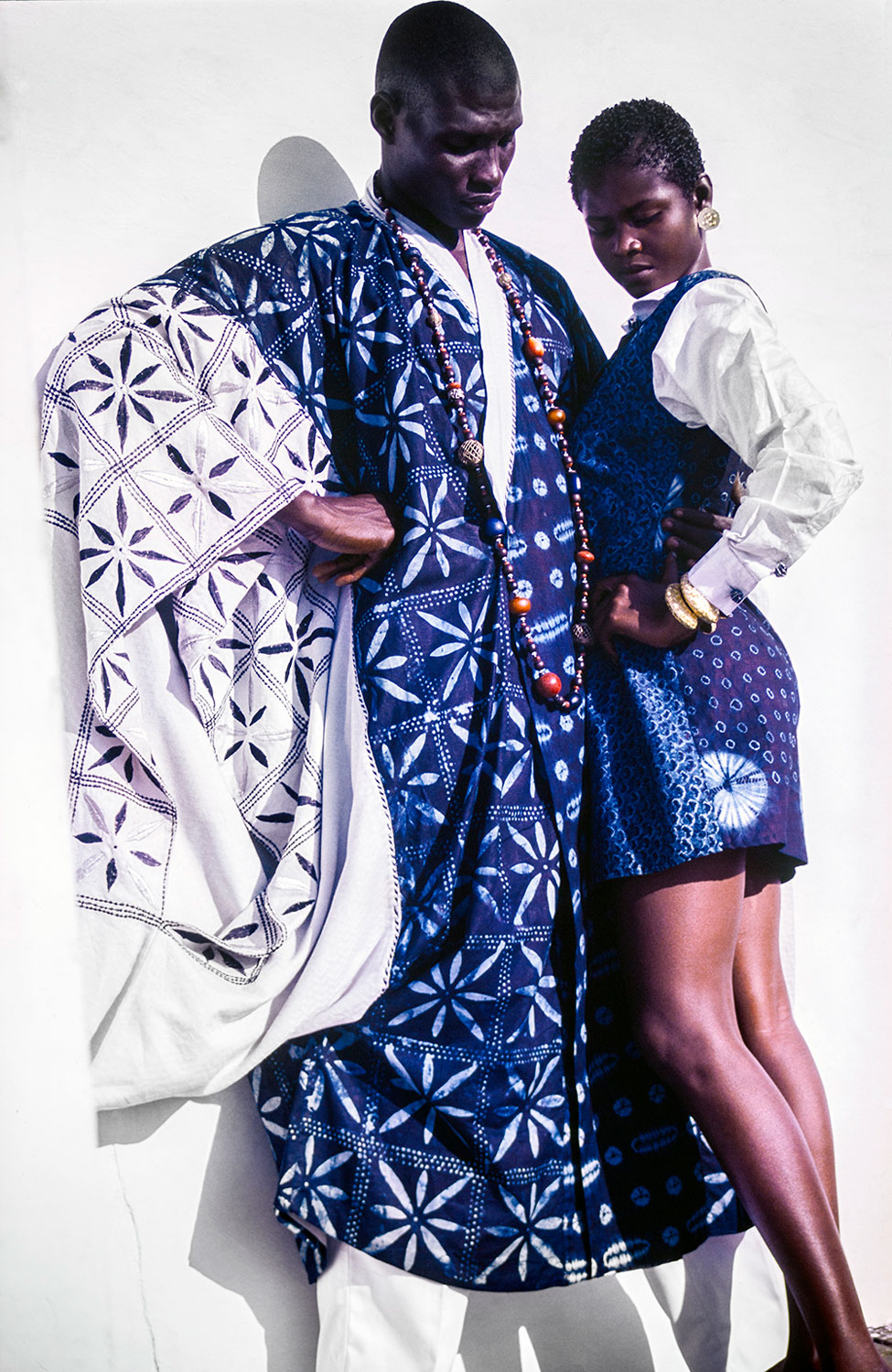 "I feel like there's so many facets of what we've been through as a continent that people don't actually understand," said South African designer Thebe Magugu. "Now more than ever, African designers are taking charge of their own narrative and telling people authentic stories, not the imagined utopias."
The sophisticated fashions at the heart of Africa Fashion simultaneously celebrate long-held traditions of cultural self-expression through clothing and the significant contributions of contemporary designers of African descent to the international fashion scene.
Africa Fashion is accompanied by a catalogue published by V&A Publishing, which will be available in the Museum Store. In conjunction with Africa Fashion, the Museum will also offer a range of public programs to build on and deepen visitors' experiences. For the latest updates, sign up for our email newsletter.
Exhibition organized by the Victoria and Albert Museum, London. Curated by the V&A's Christine Checinska, Ph.D., Senior Curator of African and Diaspora Textiles and Fashion, with Project Curator Elisabeth Murray. Curated for Portland by Julia Dolan, Ph.D., The Portland Art Museum's Minor White Senior Curator of Photography.
Lead 
LEVER Architecture
National Endowment for the Arts
The Silver Family Foundation
Mr. and Mrs. William Whitsell
Major
Fred and Gail Jubitz 
Cyndy and Ed Maletis
Oregon Cultural Trust
The Standard
Greg and Cathy Tibbles
Sponsors
Linda Andrews & Alix Meier Goodman
Dan Bergsvik and Don Hastler & William Gilliland
Ed Cauduro Fund of the Oregon Community Foundation
Christelle and Jon deAsis
Heather Killough
Mortenson Construction & Hennebery Eddy Architects 
Rena and Cheryl Tonkin and Marv Tonkin Leasing Company in memory of Alan Baron Tonkin
Robert Trotman Interior Design
Priscilla Bernard Wieden and Dan Wieden*
Supporters
James and Anne Crumpacker  
Katherine and Mark Frandsen
Richard and Janet Geary Foundation
Judith and Hank Hummelt
Grace Serbu and Ivan Gold